Nomination Packages
Director Nomination– 

Director, Assistant Director, Executive Director, Deputy Director, PSAP Manager, Communication Center Director, Communications Director/Manager, Communications Administrator, Center Manager, Communications Chief, Public Safety Manager

Supervisor Nomination – Dispatch Supervisor, Shift Supervisor, Supervising Dispatcher, Supervisor, Shift Manager/Supervisor, Communications Supervisor, Communications Shift Supervisor, Operations Supervisor, Emergency Resource Supervisor, Telecommunications Supervisor, Senior Fire Communications Supervisor

George Major Trainer Nomination

– Plans, develops, schedules and conducts on the job and/or classroom training for 911 and public safety communications call takers, dispatchers and supervisors; evaluates trainees' skills and job performance; plans and/or develops advanced training for 911 public safety communications call takers, dispatchers and supervisors; assists with developing and enhancing trainees' professional knowledge, skill, and ability through in-service training or career development training.

Team Nomination

 – This award is designed to honor two or more individuals from the same emergency communications agency that worked on the same incident or event.  Eligible candidates must have worked on the incident, project or event as a team and must all be employed by the same emergency communications agency.
Telecommunicator Nomination – Functions as a front line dispatcher or call taker for police, fire, and/or EMS agencies. Operates telecommunications equipment to receive emergency and non-emergency phone calls. Determines situations from callers and ascertains all required information for dispatch of a call. Relays information to a dispatcher (if a separate position) via CAD or manual dispatch cards.  Operates radio equipment to dispatch first responder units to request emergency services; receives radio traffic from first responders; monitors emergency and support radio frequencies.

Hero Nomination

– This award is designed to honor a youth whose courage and determination to obtain assistance for another person during a critical event went above and beyond all expectation.  The award winner will have shown exceptional calm while providing essential information for call takers and responders.  Must have initiated or been the primary contact with a Missouri communications center during the incident.

Information Technologist Nomination

– Systems Administrator, Information Technologist Specialist, Information Technologist, Network Administrator, Systems Engineer, Senior Computer Analyst, CAD/GIS Administrator, Network Services Supervisor, NCIC/CAD System Manager, Technician, 9-1-1 Systems, Information Technology Coordinator, Senior Project Manager, Records Technician (Master Addressing Guide – MSAG Coordinator), Mobile/CAD System Administrator, Information Technology Specialist 4, IT Tech and Address/Mapping Coordinator, Operations Support Technician, GIS Analyst, Radio Technologist.

Radio Technologist Nomination

– Radio Frequency Director , Electronics Communications Technician, Telecommunications Engineer, Communications Technician Supervisor, Senior Communications Technician, Radio Lead Technician, Radio Technician, Technical Systems Administrator, Radio Frequency Engineer, Communications Technician,  9-1-1 Systems Technician, Telecommunication Services Engineer, Radio Network Engineer, Radio Frequency Systems Engineer Manager
2017 Public Safety Communications Awards Winners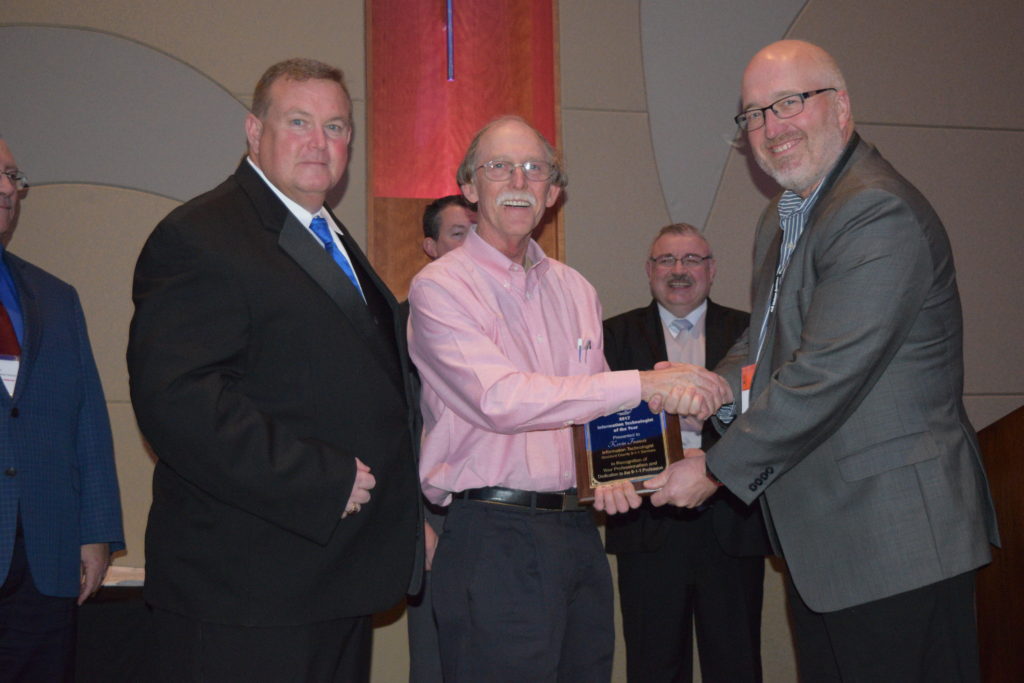 Technologist of the Year – Kevin Francis
Stoddard County 911 Services
Kevin provides all technology we need to complete the tasks at hand to serve our citizens in the best possible way. He isn't paid for the extra time he serves because he has a passion for 911 and the citizens it serves.    He always serves above and beyond.  He works with all of our personalities and our support staff even when it's difficult.  He has had a back injury for years and although he is in pain most of the time it doesn't interfere with his work.  Stoddard County Public Safety Entities has the best IT man because he is knowledgeable and savvy in the ever-changing technology world. He also has a lot of common sense and is frugal with our purchases.
Team of the Year – Christian County Emergency Services
Alicia Davis * Amy Barrett * Maygon Matlage
Lisa Lake * Grace Link * Valesha Wilson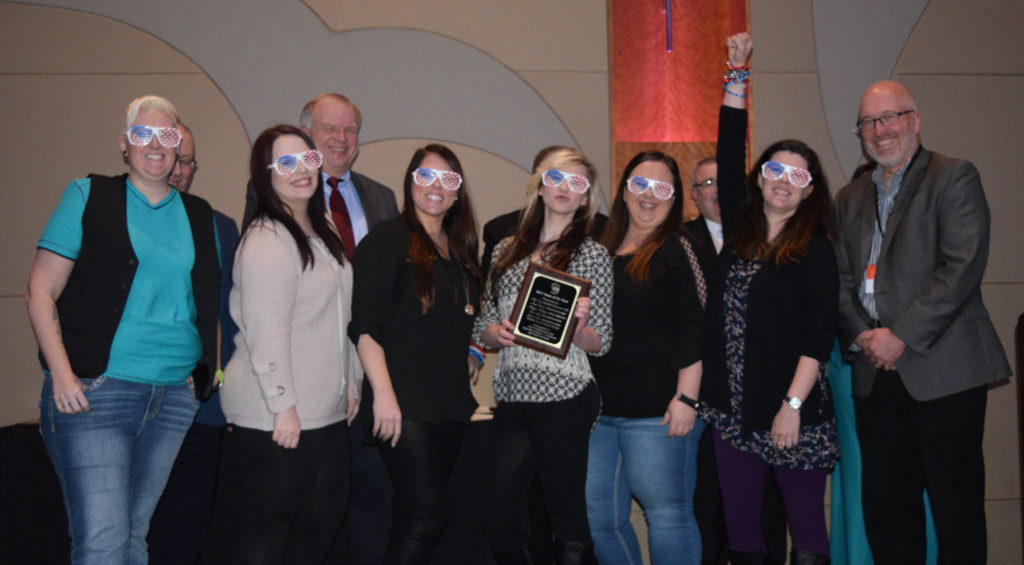 Alicia, Amy, Maygon, Lisa, and Grace are without a doubt some of the best in this career field. Their commitment and loyalty to the organization and our mission is unquestionable. The personnel of our user agencies favor them as their dispatchers and know that their safety is our top priority. I can list many examples of how this team shines with professionalism and superb performance. I can name each team member and write in explicit detail on how they make me and the organization proud on a daily basis.
The professionalism, teamwork, and care shown for our citizen's and responders are what our organization strives for on every call. Saving a life from an absolute horrific event is proof of how we measure great success. I can't think of a better reason or a better team to receive this award. Please encourage and recognize your exceptional performers by submitting them for a Missouri Public Safety Communications award.  Award nominations will be accepted until February 15, 2017.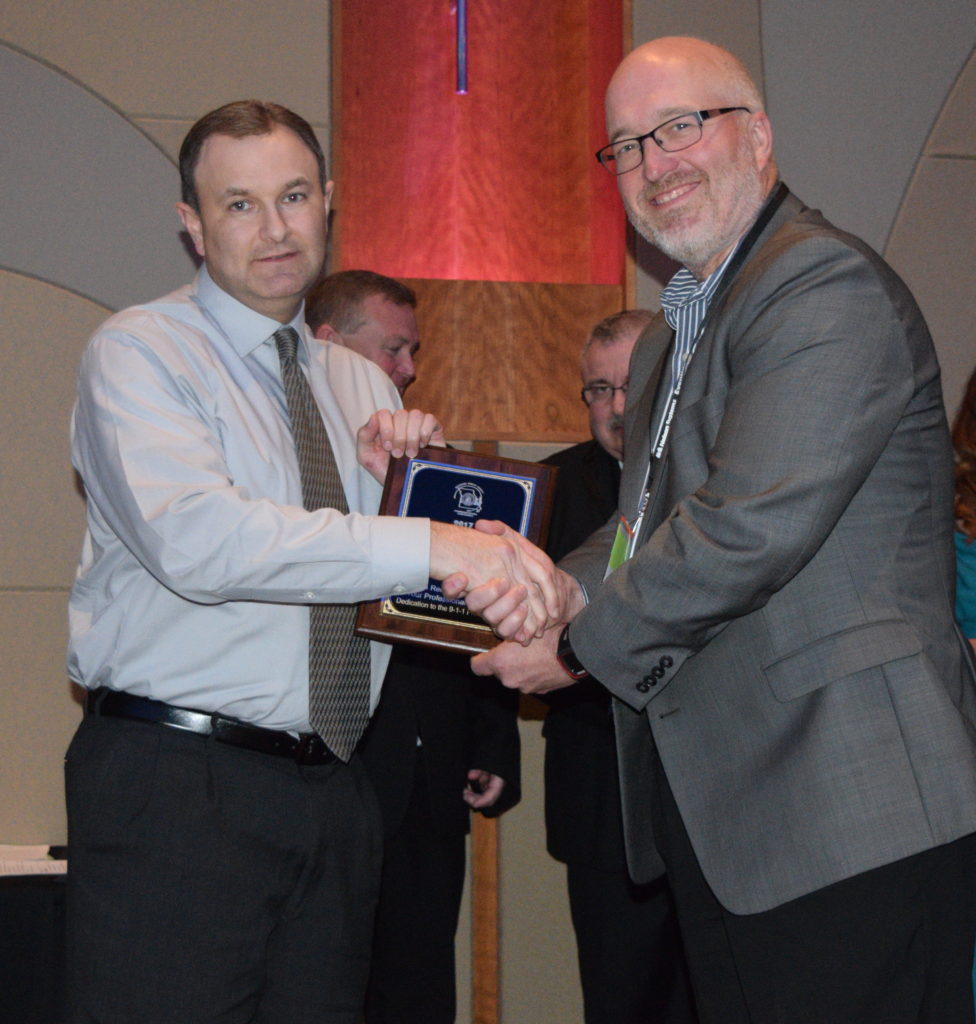 Supervisor of the Year – Christopher Nicholson
Troop H – Missouri State Highway Patrol
ACO Nicholson is one of the most respected individuals in our division. He is widely respected for his knowledge, his work ethic, and his discretion.  Troopers call and ask for ACO Nicholson when they have a radio or components issue because he has proven to be a reliable resource that is both knowledgeable and competent.  There isn't a coworker who has a bad word to say about him, neither radio operators nor troopers.  What makes Chris exceptional and sets him apart from others is his ability to be incredibly professional and knowledgeable, yet still be personable, friendly, and kind. He does not complain or criticize.  He practices discretion and kindness.  As a result, people tend to mirror his goodness; in a few short words, he makes us better.
George Major Trainer of the Year – Cheryl Konarski
Dade County 911
Last year, after attending training at the National Center for Missing and Exploited Children, Cheryl pushed training out to our entire agency, and made sure all of our employees completed it.  She then completed all NCMEC Missing Kids Readiness Project criteria and developed a Standard Operating Guide that made our agency the first PSAP in Missouri to be certified in the Missing Kids Readiness Project.  She has developed dozens of certified training presentations to be utilized by the Missouri Professional Training Partnership.  I know of no other person who combines business and pleasure so willingly that they would spend an entire week involved in out-of-state training, yet only be paid for 3 days.  Her desire to learn and pass on her knowledge to others is un-matched – Period!
Telecommunicator of the Year – Charles Shepard
Dade County 911
 Charles believes in public safety and he believes in teamwork.  Our agency often operates with only one person on duty.  One Monday, this past year, I was that one person on duty.  I took a call that all agencies dread; there was an active shooter event unfolding in our county.  As I answered 911 calls, other 911 lines as well as admin lines just kept ringing.  At times, you can hear our phone lines ringing in the background when we key up on the radio. Charles was finishing a 'moonlighting' shift at our Sheriff's office when he heard those phones ringing amidst my radio traffic.  Quite frankly, I couldn't call for help for myself in dispatch. There was no time and there was no free line.  Charles KNEW that things were crazy and I was alone with it.  He will never know how relieved I was to catch his motorcycle on our security camera – roaring into the parking lot.  He responded to MY emergency.  Together we worked that event.  I will forever be grateful.  Charles is a blessing to this agency and to Public Safety Communications.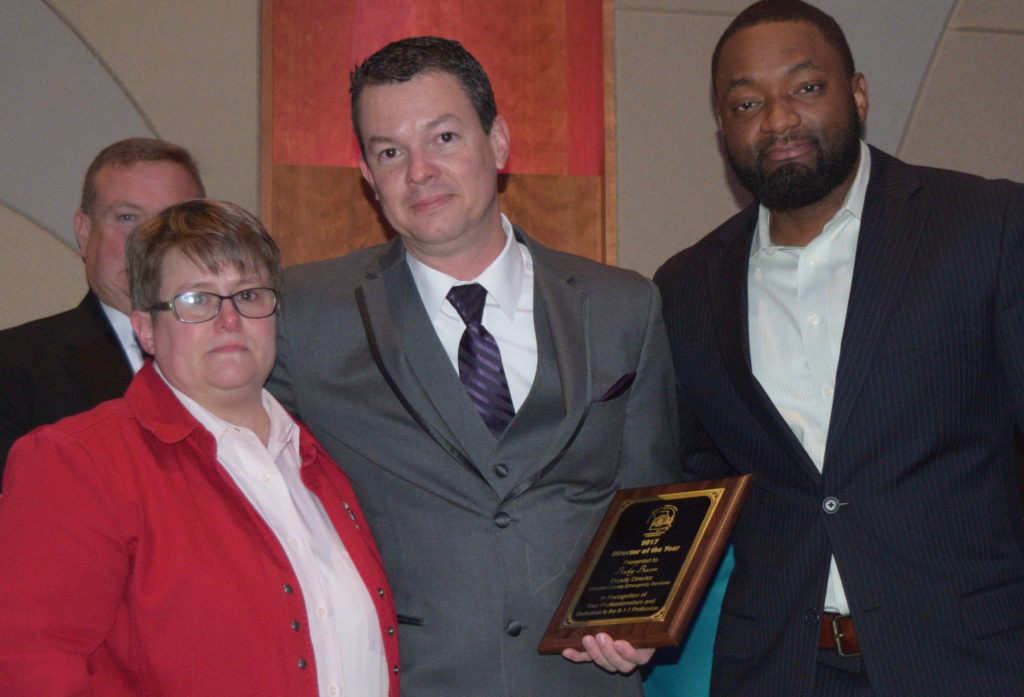 Director of the Year – Becky Bacon
Christian County Emergency Services
When Becky started with our agency, we were in a dark cloud of poor morale. She is the ray of sunshine that broke through and completely changed the atmosphere. Becky came to our agency and pushed people to their limits in a good way.  We are not where we are striving to be but we are so much further from where we started and so much closer to where we want to be because of Becky. Becky is there for our employees with support, she is their voice when they feel they are just one little voice in a group full of big voices. Becky makes us feel empowered, better about ourselves, verifies our feelings and helps by leading us in the right direction towards our goals. She makes us realize things about ourselves that we wouldn't see on our own. Becky is a leader from all fronts. She is behind us, beside us, and ahead like a guiding light for us to follow when we've lost our way.  Everyone/Every Agency needs a Becky.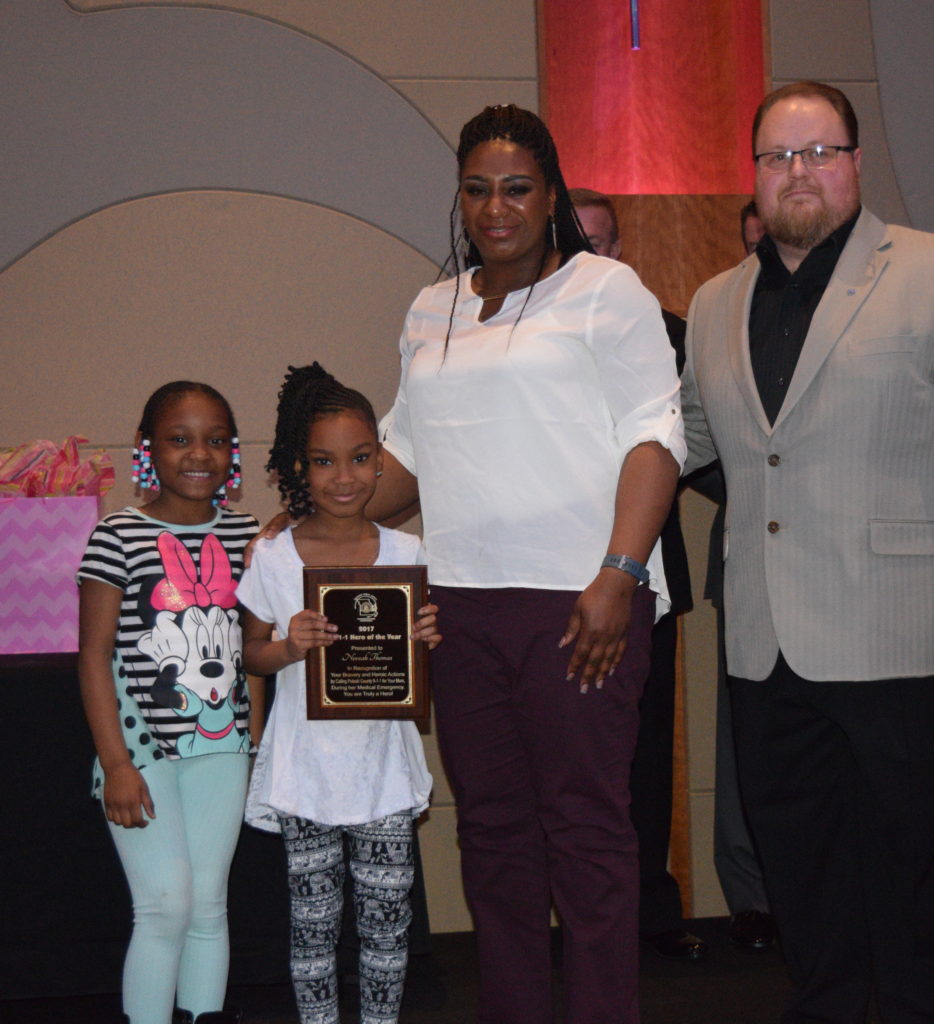 Hero Award – Naveah Thomas
Pulaski County E-911
Neveah called 911 for her mother who had fallen and was in severe pain. She was only 5 at the times of the call, but she stayed calm and answered all the Telecommunicators questions.  She kept in communication with her mother to get all answers to the questions asked. Neveah gave a description of her home, even the car that was in the garage.  Neveah made sure her mom stayed calm and comfortable.  Neveah even opened the garage to the home, so the responders could see the car that she described. The original address obtained was 400 Cadwell Ct.  The address in fact was 100 Cadwell Ct. Neveah opening the garage door and giving a description of her mom's vehicle made it easier for the responders to find her home and provide the care her mother needed.