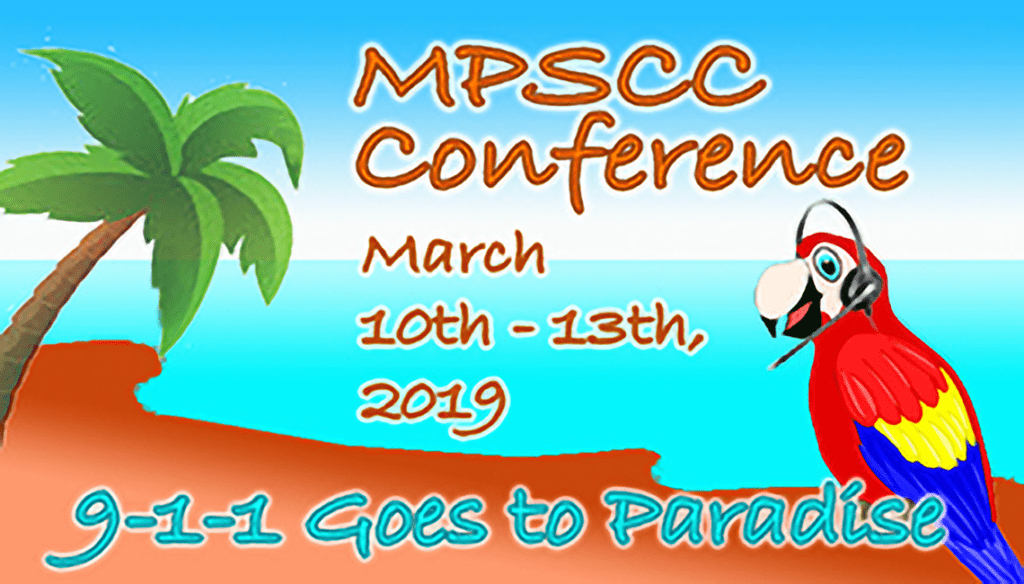 ---
COMMERCIAL PARTNER POINT OF CONTACTS
Matthew Knight                  913-440-9199                                    mknight@sdrmaps.com
April Ford                            417-358-7000   ext. 3300                  aford@jasco.org
To register for the conference please contact Matt or April directly.  Registration is open on December 10th, 2018.
---
HOTEL INFORMATION
Tan-Tar-A Resort
494 Tan Tara Drive
Osage, Beach, Missouri
65065
Hotel Booking Code (SSCC) – Call the hotel direct at 573-348-3131 and ask for the "Missouri Public Safety Communications Block" group rate. Register for rooms by phone only.
---
RESOURCE CENTER
Vendor Contract – 2019 Spring Conference
Page and Brown ConventionServices Shipping Forms
---
EXHIBIT & SPONSOR OPPORTUNITIES
As a Commercial Business Partner or a registered exhibitor I understand the following information and have read the rules for participation in the MPSCC Conference. Conference dates are March 10th – 13th, 2019.  To be held at the Tan-Tar-a Resort at 494 Tan Tara drive, Osage Beach, MO 65065.
EXHIBITOR TENTATIVE SCHEDULE 
March 10, 11, 12 and 13, 2019
Set-up
Sunday                 1:00 – 5:00
Sunday Night Welcome Reception (Entertainment TBD)
Sunday                  6:30 – 11:00

Final Set-up
 Monday                8:00 – 9:30
Commercial Partner Meeting – Exhibit Hall
Monday                9:30 – 9:45
Commercial Partner – Exclusive Time
Monday               10:30 – 11:40
Lunch with Commercial Partners
Monday               11:45 – 1:00
Commercial Partner – Exclusive Time
Monday               TBD
Exclusive "Sponsorships Only"
Director's Open House
Monday               TBD
Commercial Partner – Exclusive Time
Tuesday               10:30 – 11:30
Lunch with Commercial Partners
(Exhibitor Give- Away/Drawings)
Tuesday               11:30 – 12:50
Exhibitors Released
Tuesday               1:00 p.m.
(Commercial Partners encouraged to stay for Banquet)
Banquet
(included with registration)
Tuesday               6 p.m. to 9 p.m.

VENDOR RULES and INFORMATION: 
All Commercial Partners/Exhibitors are expected to conduct themselves as professionals.  No exhibitors should privately schedule an event during other MPSCC Sponsored events without prior approval from the Commercial Advisor.
NOTE – ALL Exhibitor/Commercial Partner sponsored events are open to EVERY registered Attendee and Exhibitor!
A business code of conduct should be exhibited during all MPSCC events and respect and conduct should be of high regard during social and business meetings.
All Exhibitors must pay the $699.00 registration fee to have a booth and be eligible to visit, present, talk about, or advertise their products/services.
If an exhibitor/commercial partner registers as an Attendee only and does not reserve booth space, they are allowed to attend any class.  They may NOT wear company shirts, talk, present, advertise or hand out business cards to attendees during the conference.  If this is violated, they will be asked to leave without refund of their attendee fee.   (The purpose of this clause is to be fair to the companies that have purchased booth space.)
Exhibitors must arrive at the conference in time to have their booths/exhibits set up and opened no later than 9:30 a.m. Monday morning.
Early Registration — received before February 8th, 2019 will be granted a $100.00 early registration discount.  Thus $699.00 Early Registration and $799.00 after the 8th.
Companies will only get their logo on the t-shirts/bags or MPSCC chosen promotional item if you are a Sponsor.
Sponsoring $250 or more to the conference.  (Exhibit space registration does not count as a sponsorship.)
Sponsorships over $250 will receive their logo on the MPSCC website, until the next conference registration begins.
Exhibitor will receive TWO (2) passes for all functions of the conference with your payment of the booth fee.  All other attendees from your company will need to register as an additional "Exhibitor Attendee".
Exhibitor space includes: 8' x 10' space with 8' skirted table, two chairs, a wastebasket, pipe and draped space and includes electricity.  Convention Center Wifi is also included.
Shipping of exhibit materials from your company needs to be sent to Tan-Tar-A Resort (see resources section below)
NOTE: Once registered MPSCC Committee will provide registered companies information to Convention Center and they will send you an email with details/contract with hotel/convention center for Shipping & Holding costs and payment, as well as any other booth material requests/orders.
13. Sponsorship information available on the website and please contact Matthew Knight – Commercial Advisor directly at 913-440-9199 or mknight@sdrmaps.com for more details of what is available and the costs for sponsorships.
Exhibitor space is

not

included in Sponsorship cost shown below.
Platinum Plus – $3300 – $10K                      (includes up-to 6 attendee passes) 
Platinum – $2500.00                                       (includes up-to 5 attendee passes) 
Gold – $1500.00                                                (includes up-to 4 attendee passes)
Silver – $1000.00                                              (includes up-to 3 attendee passes)
Bronze – $500.00                                              (includes up-to 2 attendee passes)
Pewter – $250.00                                             (includes up-to 2 attendee passes)
Example: If you choose/select a Silver Sponsorship the cost for exhibiting and sponsorship is $699.00 plus $1,000.00 for a total of $1,699.00.
MPSCC will assign sponsorship levels to equivalent level of opportunity of sponsorship.  MPSCC may combine companies that are non-competitors to same sponsorship opportunity (if smaller sponsorship) to help make up the cost for the sponsorship opportunity being recognized for each sponsoring company.
Tan-Tar-a Resort Clause:
"The exhibitor assumes the entire responsibility and liability for losses, damages and claims arising out of exhibitor's activities on the Hotel Premises and will indemnify, defend, and hold harmless the Hotel, its owner, and its management company, as well as their respective agents, servants, and employees from any and all such losses, damages, and claims."