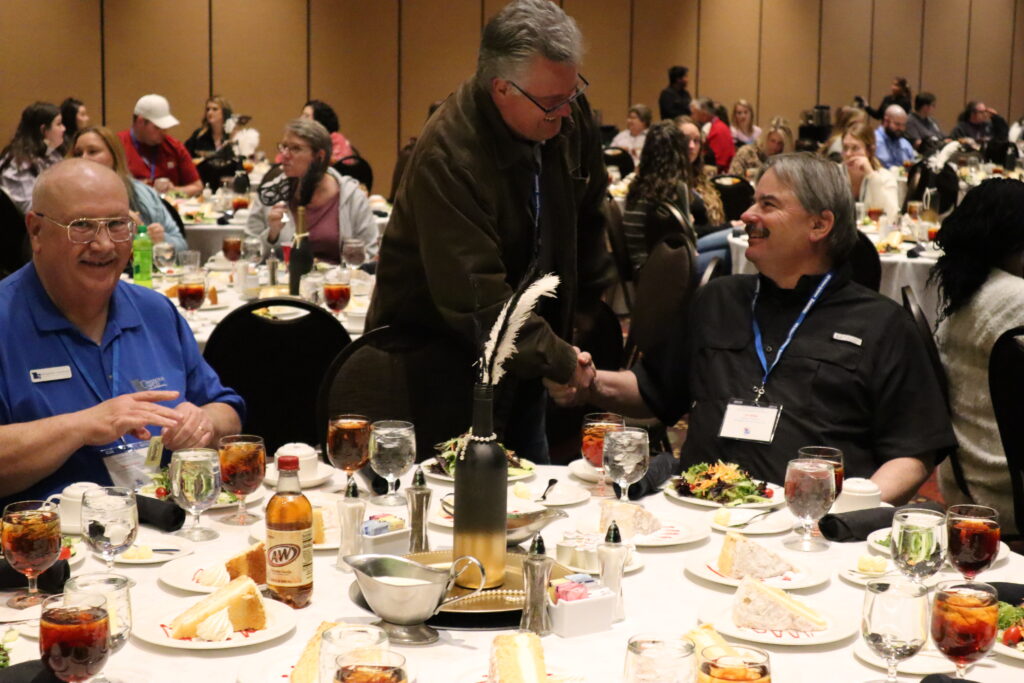 After a full day of training, relax and have a good time during included meals and events.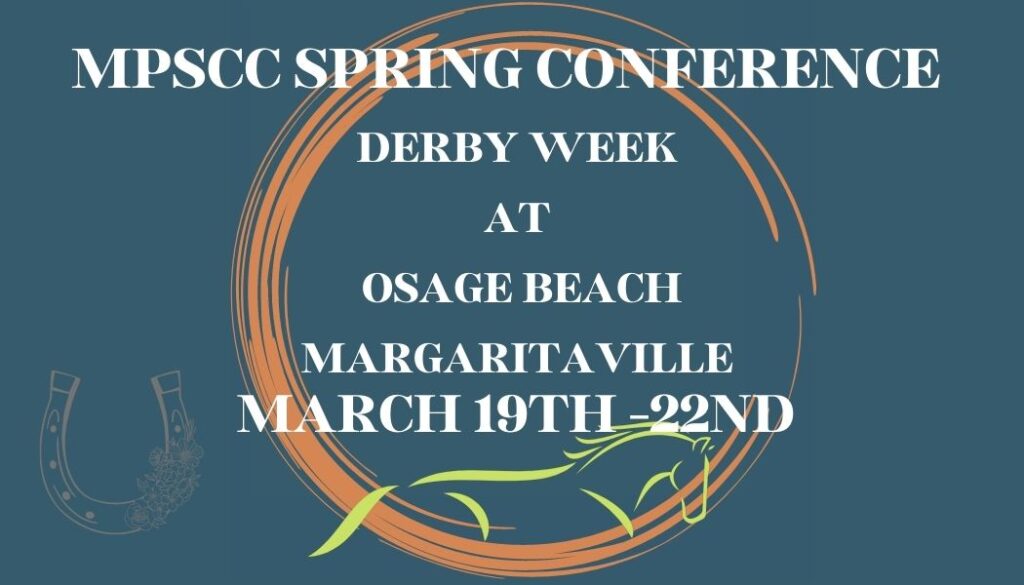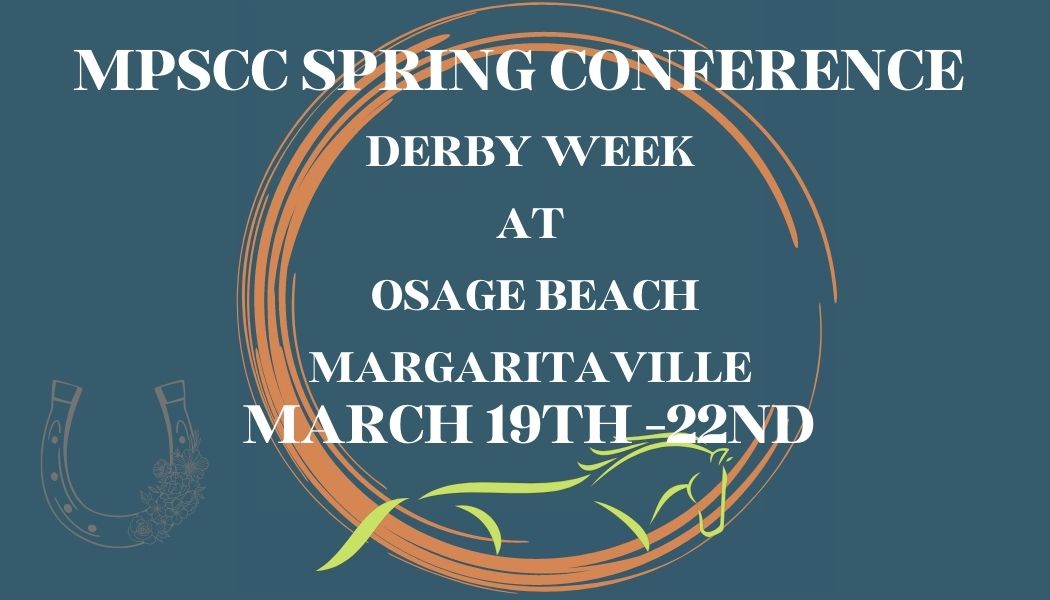 This spring's MPSCC is a Kentucky (um, Missouri) Derby Theme which is guaranteed to be a good time full of games, education, networking and horses.  Ok, maybe no real horses, but you may see some folks racing on stick horses! 
What derby is complete without big hats? The answer, NONE!  So be sure to wear your biggest, fanciest or most outlandish hat to the Welcome Reception for your chance at a prize!
Be sure to "Run For the Roses" to each event and hook on your "feed sack" for the fabulous meals! 
Welcome Reception - Sunday Evening
No matter if this is your first conference or your tenth conference, you will not want to miss out on this fun event! Food, fun, games, prizes and laughter… what's not to love?!
Join us on Sunday evening for a lovely chicken dinner followed by derby-themed games, including our very own Presidential Derby and an outlandish Derby hat contest!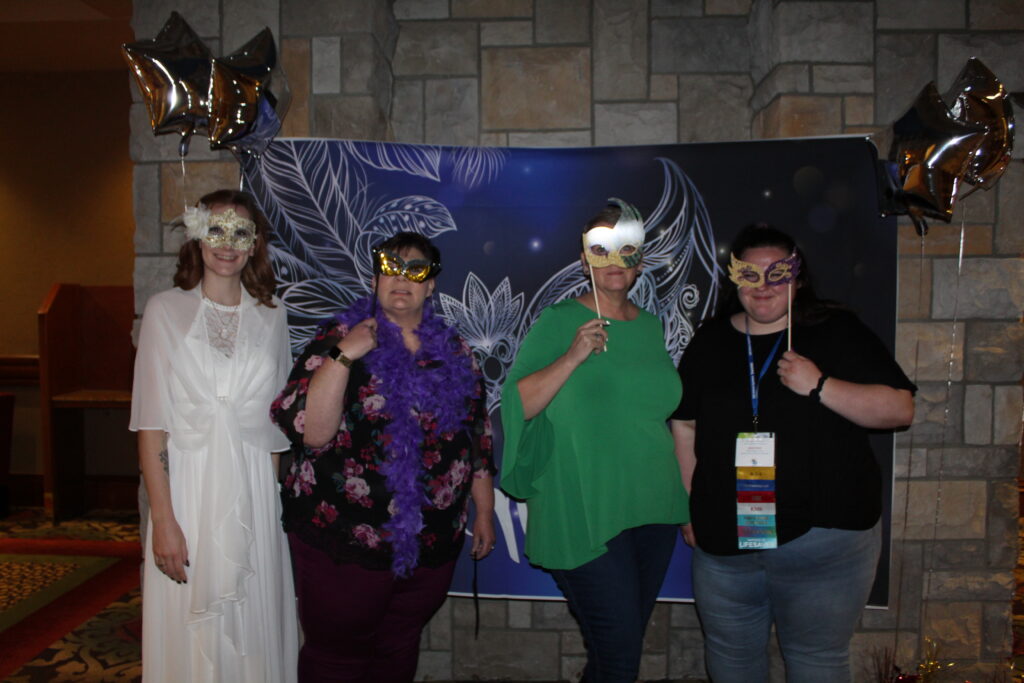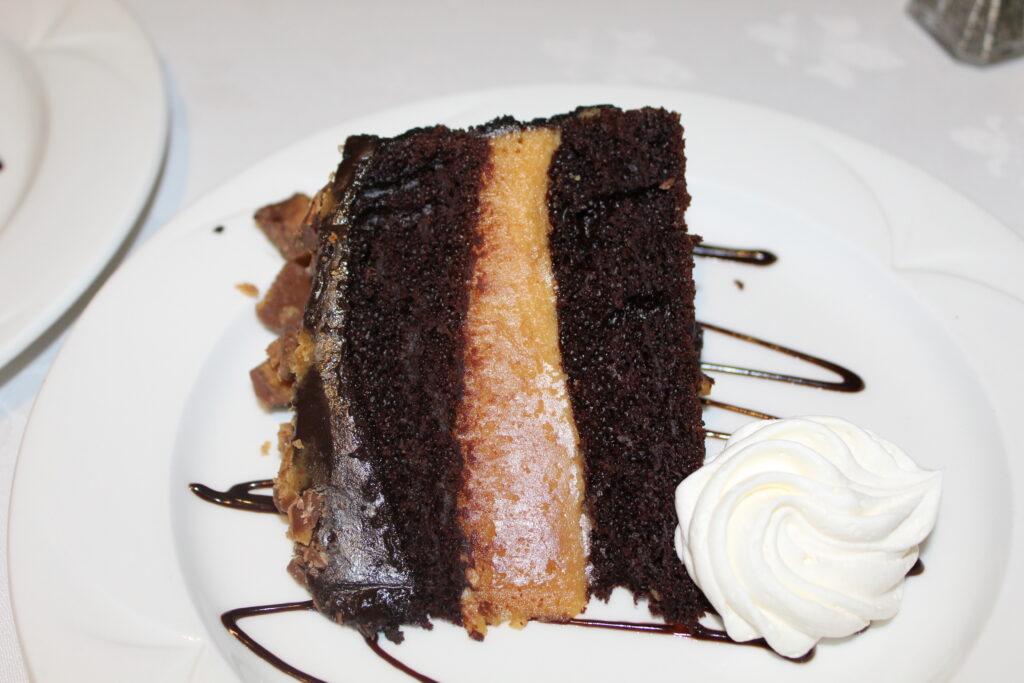 Awards Banquet - Tuesday Evening
It's time to dim the lights, enjoy a wonderful dinner and decadent dessert and celebrate the accomplishments of our peers!
Dress to the nines for this semi-formal event as the three Associations and the MPSCC recognize the recipients of the annual Missouri Public Safety Communications Awards Program. 
Tuesday Night Entertainment
The night is not over when the food is gone! Stay and enjoy time with  new and old friends alike during the evening entertainment!
Feeling lucky? Play your favorite casino games with the house's money to win more changes on scoring an amazing prize! There are plenty of opportunities to test your luck or learn a new game with games like Blackjack, Roulette, and Poker around the room.
Not a gambler? That's okay as well! Test your useless and not-so-useless knowledge up against that of your peers during various Jackbox Party games, all you'll need is your phone, tablet or laptop! Or chill with friends and enjoy Roger Martin's DJ skills!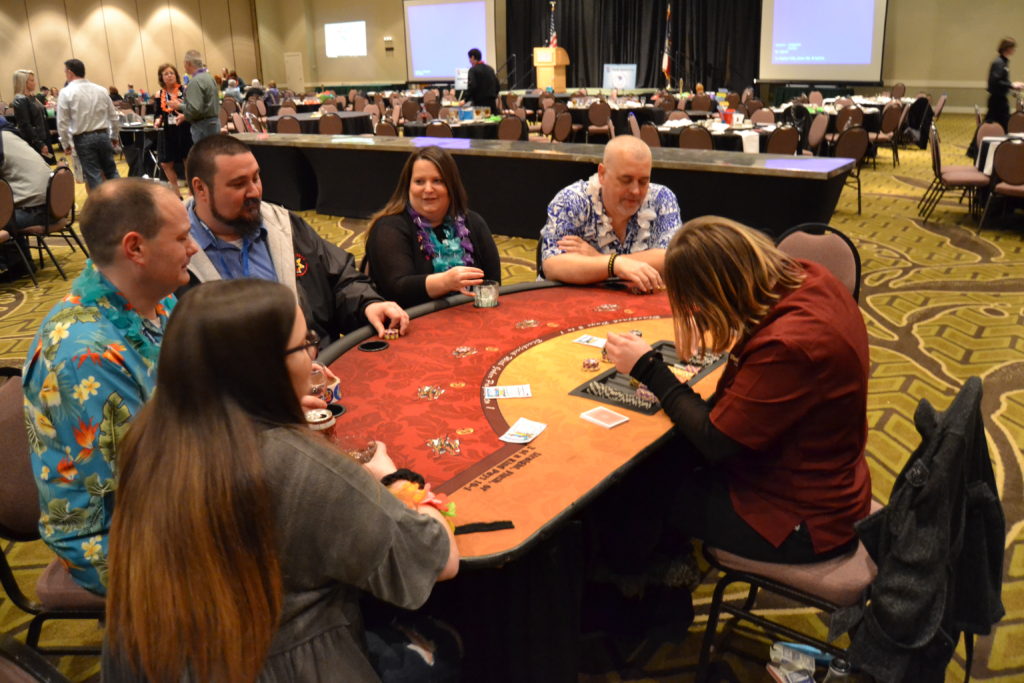 Welcome Reception

Sunday Evening

Sit down to a plated meal beginning with a wonderful classic caesar salad topped with grated parmesan, garlic and herb croutons and dressed with what else, creamy caesar dressing. For the main course enjoy a roasted chicken half with citrus marinated chicken that is topped with a veloute sauce and fresh chives and served with Margaritaville island rice, seasonal vegetables and fresh rolls. For dessert, mousse served in a wine glass. Enjoy fresh coffee, water and tea with your meal.

Take a break from sessions and referesh during our annual memorial lunch, remembering those who have served and passed before us. Begin with a light country salad complete with greens, grape tomatoes, cucumbers, red onions and croutons; served with buttermilk ranch or red wine vinaigrette dressings. For the main course, enjoy southern country fried chicken served with tortellini pasta salad, corn on the cob, balsamic roasted brussel sprouts topped with bacon and onions, southern-style mac and cheese and paired with cornbread muffins and Hawaiian-style rolls. Finish off your lunch with a sweet treat and of course water, fresh coffee and tea.

Save room for Tuesday's banquet with this light lunch with our Commercial partners! During this meal you have a choice of: 1) a tasty, house-made chicken salad comprised of cranberries, grapes, walnutes and topped with provolone cheese served on a croissant. 2) A savory corned beef topped with swiss cheese and served on a pretzel bun. 3) A light orchard salad of greens, diced chicken, mandarin oragnes, chopped pecans and dressed with bleu cheese crumbles and a red wine vinaigrette and served with assorted crackers. 4) A muffuletta containing salami, ham, mortadella; topped with mozzarella cheese and giardiniera and served on a French roll. This meal is served with water, fresh coffee, chips and a cookie.

Awards Banquet

Tuesday Evening

Help us celebrate the hard work and dedication of those who are receiving awards. This is a semi-formal event. Select from a savory dijon crusted prok tenderoloin topped with red pepper and a bacon demi glaze; a chicken breast topped with prosciutto ham, fried spinach, rice bordelaise sause and shaved parmesan; a traditional salad with cucumbers, cherry tomatoes, shredded cheese with ranch dressing; greek salad with mango spears, roasted red peppers, sliced black olives, feta cheese and served with balsamic vinaigrette; a garden vegetable rice pilaf; white cheddar mashed potatoes. Nothing banquet is complete without dessert! Choose from a New York style cheesecake swerved with a raspberry coulis or the ULTIMATE chocolate cake. Served with coffee, water and tea.
We do our best to accommodate those with dietary restrictions. Please ensure that you notify the Conference Committee during the registration process of your needs.