This fall join your peers at the MPSCC as Coach Krause presents You Make a Difference! A heartwarming/humorous presentation designed to make YOU feel APPRECIATED & MOTIVATED for the difference you make in the lives of the people you serve. "You Count. You Matter. You Make A Difference!"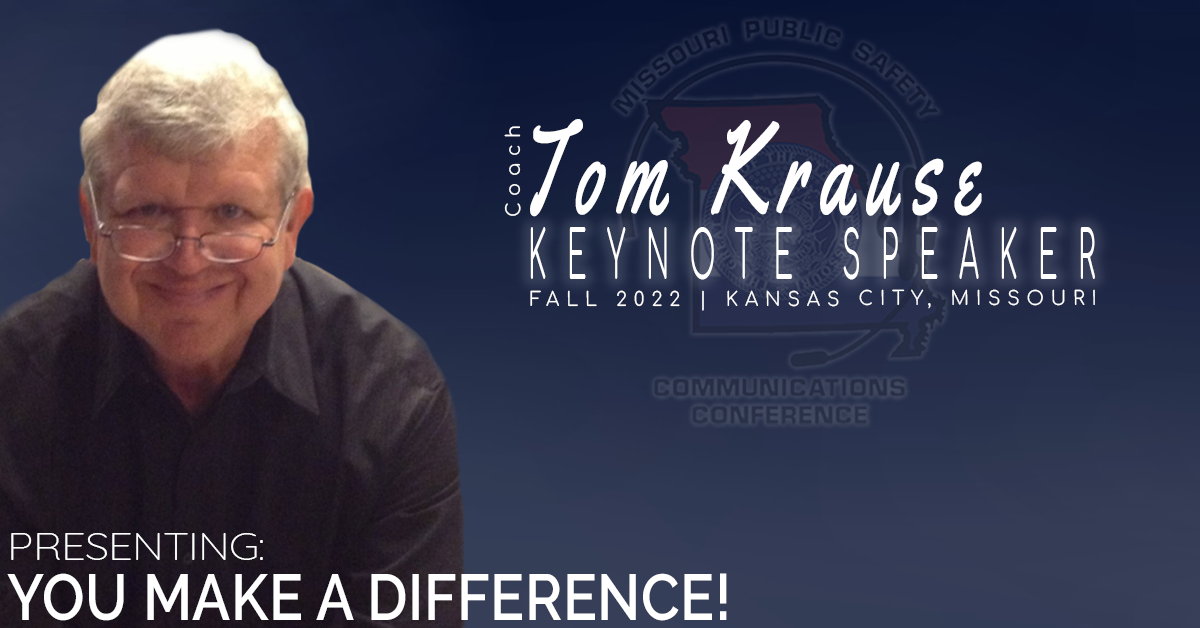 "Coach" Tom Krause is a 25 time contributing author to the book series Chicken Soup for the Soul as well as a retired 31 year teacher and football couch for the Missouri Public School Systems. Since 2001, Tom Krause's reputation has continued to grow on the motivational speaking circuit. Tom has presented to thousands of educators nationwide and overseas. Standing ovations are the norm as audiences spontaneously react to Tom's motivational/inspirational presentations. Tom's presentations, Three Lessons All Students Should Learn That Every Teacher Can Teach and You Make A Difference!, based on instilling confidence, worth, and hope, provide motivation and inspiration for teachers and students alike.
Registration is NOW OPEN! Register now to unlock early bird special rates!