Schedule at a Glance & Matrix
Below is the MPSCC Schedule at a Glance and the tentative schedule matrix for both the Training Symposium and the Director's Workshop: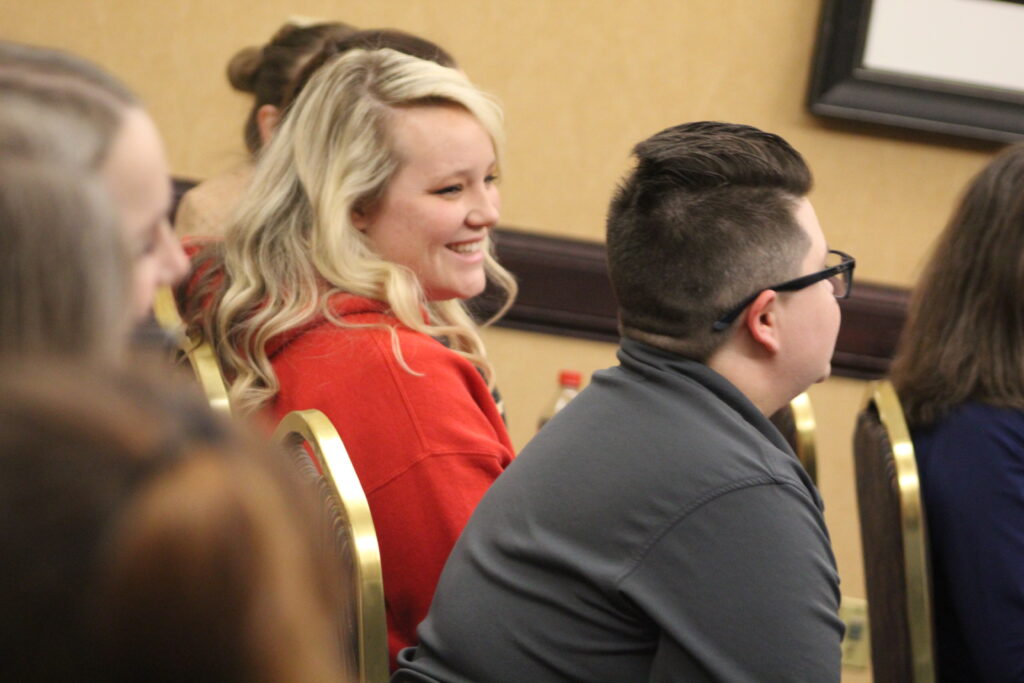 as of September 1, 2023. Subject to change as we solidify our course layout. 
General Schedule at a Glance
Sunday - 4 CEU Hours Possible
Personal and Professional Growth Workshop

11:00 AM - 2:50 PM

Welcome Reception

3:30 PM - 10:00 PM

Let us take you out to the ball game during the season closer of the Springfield Cardinals. Ticket prices is included in your registration, but please ensure you RSVP that you are attending. Ticket comes with access to all you can eat ballpark food and select drinks. More information will be available on our food and events page soon!
Monday - 5 CEU Hours Possible
Opening Ceremony

8:30 AM - 9:20 AM

Keynote Address: Who We Are by Kris Inman

9:30 AM - 10:30 AM

Breakout Training Sessions

10:30 AM - 11:20 AM

Lunch on your Own

11:30 AM - 12:00 PM

Voucher provided for hotel food. Vouchers will be provided for those not attending the Springfield-Greene County ECC Tour

Springfield-Greene County ECC Tour & Boxed Lunch

11:30 AM - 1:50 PM

Boxed lunch will be served as Springfield-Greene ECC for those attending the tour.

Breakout Training Sessions

12:00 PM - 1:50 PM

Table Talk Supersession

2:00 PM - 2:50 PM

Roundtable Discussions

3:00 PM - 3:50 PM

Commercial Partner Social

4:00 PM - 6:00 PM
Tuesday Training Symposium - 5 CEU Possible
Breakout Training Session

8:30 AM - 10:20 AM

Matthew Knight Memorial Exhibit Hall Grand Opening

10:30 AM

Commercial Partner Exclusive Time

10:30 AM - 11:50 AM

Lunch with Commercial Partners

12:00 P - 12:50 PM

Break Out Training Sessions

1:30 PM - 4:20 PM

Joint Association Meeting

1:00 PM - 2:50 PM

Missouri APCO, NENA and the 911 DA

Breakout Training Sessions

1:00 PM - 3:50 PM

Symposium Closing Ceremony

4:00 PM - 4:30 PM
Tuesday Director's Workshop - 1 CEU Possible
Director's Table Talk

8:30 AM - 8:50 AM

Sunshine Law for Managers/Directors

9:00 AM - 10:20 AM

Matthew Knight Memorial Exhibit Hall Grand Opening

10:30 AM

Commercial Partner Exclusive Time

10:30 AM - 11:50 AM

Lunch with Commercial Partners

12:00 P - 12:50 PM

Joint Association Meeting

1:00 PM - 2:50 PM

Missouri APCO, NENA and the 911 DA

Social Break with Commercial Partners

3:00 PM - 4:30 PM

Director's Workshop Dinner & Entertainment

6:00 PM - 9:00 PM
Wednesday Director's Workshop - 5 CEU Possible
Breakfast Social

9:00 AM - 9:30 AM

Commercial Partner Exclusive Time

9:30 AM - 10:30 AM

Breakout Training Sessions

10:00 AM - 11:50 AM

Lunch on your Own

12:00 PM - 12:50 PM

Breakout Training Sessions

1:00 PM - 3:50 PM