With everything from Dealing with Difficult Bosses to NG9-1-1 GIS Data, this conference has something for the frontline operator, supervisor, trainer, technician or Director! We're pleased to release the first look at our TENTATIVE spring matrix! This matrix is still tentative and subject to change as we solidify our speaker lineup. 
On January 31st we introduced our Keynote Speaker. We're also excited to announce that joining us this spring are some very special visitors from around the country! We will be releasing the names of our guest speakers through our social media – be sure to follow us on Facebook, Twitter and Instagram!  
We're excited that both Adam Timm of The Healthy Dispatcher and Halcyon Frank of the Denise Amber Lee Foundation/ The Dispatch Lab are able to join us in Branson! 
Adam Timm began his 18-year career in 9-1-1 as a dispatcher for Los Angeles Police Department Communications Division, where he spent over a decade under the headset. He left the LAPD after founding his company, The Healthy Dispatcher, to provide classes, conference sessions and culture change consulting services to dispatchers across the country. Adam's energetic presentations and uplifting message have made him one of the most highly regarded speakers in 9-1-1. He's the author of three books, including the popular, "Dispatcher Stress: 50 Lessons on Beating the Burnout" and his most recent, "People Driven Leadership: How the Best 9-1-1 Centers Inspire Positive Change."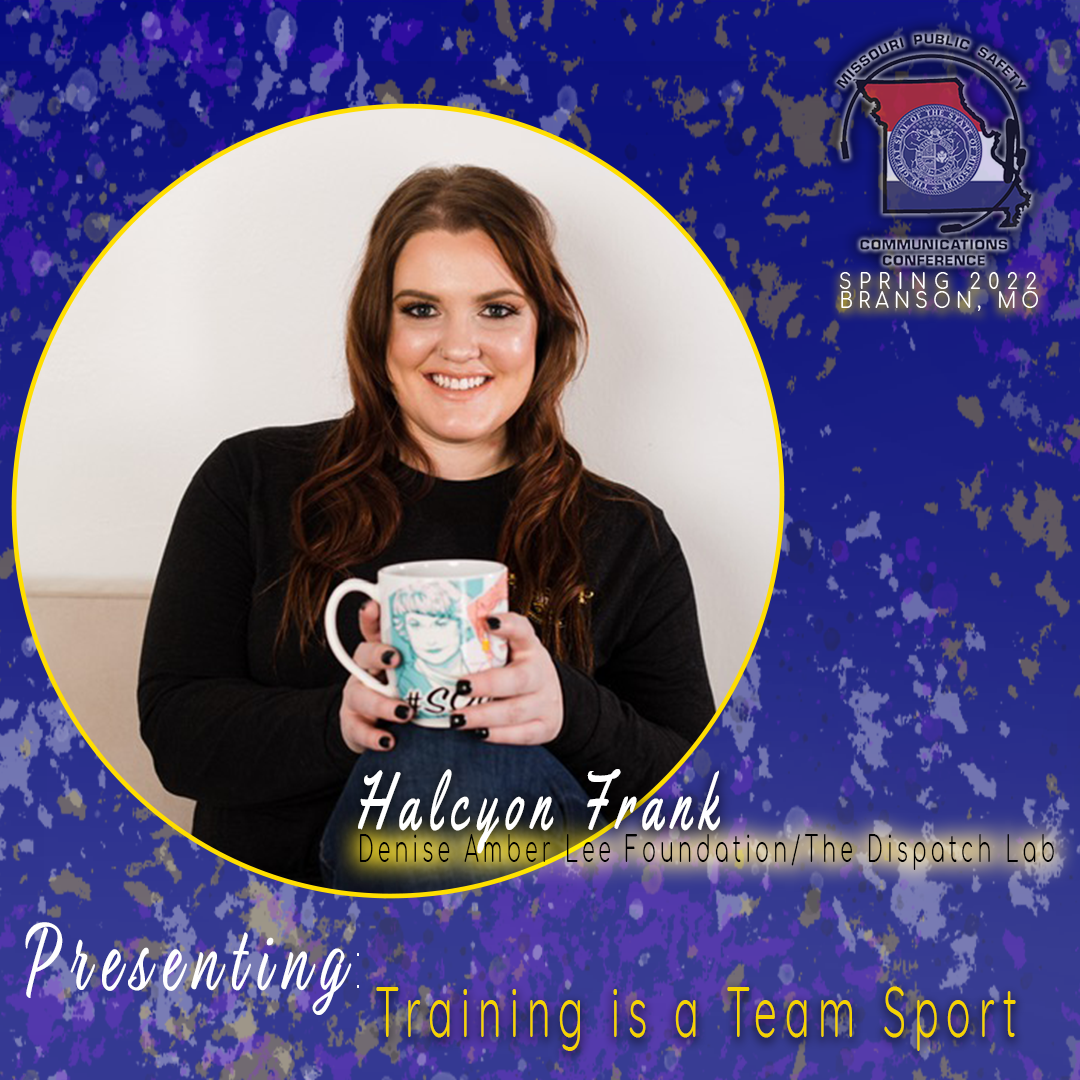 Halcyon Frank is an instructor with the Denise Amber Lee Foundation and the founder of The Dispatch Lab, a emergency communications training and consulting firm that aims to help improve training in the dispatch industry. She has worked in the emergency communications center for over 7 years and has dispatched for law enforcement, fire, and EMS. She has spent much of this time training new employees and developing training curricula and resources and is passionate about supporting those behind the console. She also holds the Emergency Number Professional certification through NENA.
Early Bird Rates End
February 17