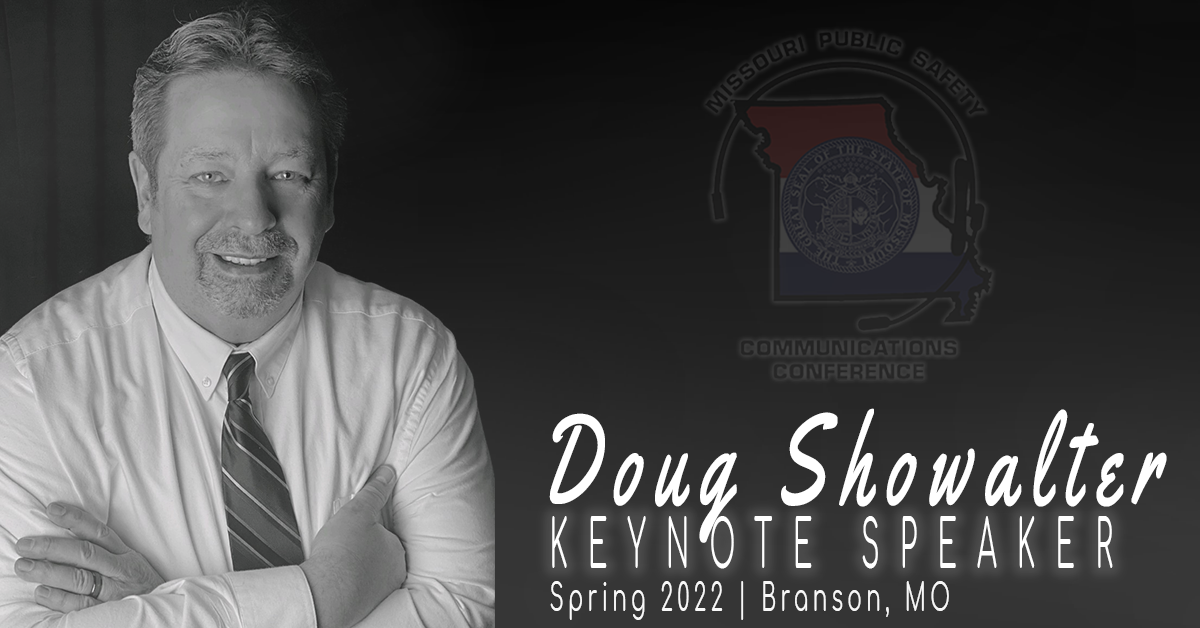 Doug Showalter recently retired after 30 years with the California Highway Patrol. During his tenure he was selected to supervise a complete restructuring of the statewide CHP Communications Training Academy, which included a complete overhaul of several departmental manuals. Over the last 15 years he has established a great reputation as a respected speaker/instructor throughout the nation. After extensive research he has designed several new training courses blending private sector successes into public safety communications. His passion has earned him a reputation as a high-energy speaker using humor to deliver an optimistic and encouraging message to those in public service.
Keynote: Surviving Dispatch
Breakout: Who Moved My Headset?
Keynote: Surviving Dispatch
Unfortunately, the Communications Center environment sometimes feels like the popular TV series "Survivor", with plotting, planning and predictable backstabbing. We will explore the importance of "service", "attitude" and "appreciation" inside and outside the Center. The concept of customer service starts long before the first call is answered. It starts with a clearly defined mission and each employee understanding their role within your agency. It also starts with the defined culture of your entire organization. We'll show easy, unique, and practical ways to keep your staff motivated, ready and fully engaged. Appreciation is one of the most powerful, yet overlooked, aspects of successfully motivating and empowering people and teams. According to the latest research in the fields of positive psychology and strengths-based leadership, when individuals and teams put more attention on what is working, instead of focusing on problems and perceived weaknesses, they flourish. By focusing on the good stuff, we will show how appreciation impacts productivity, morale, and success. Our goal is to reenergize and restore pride in our chosen profession.
Breakout: Who Moved My Headset?
Session Track Information
Place your mouse over the tile, click on the tile or press the tile to learn more about our break out session track system. 
Frontline
For the attendee that wants to keep their call taking and radio skills sharpened. 
S L T
For those that want to hone their skills as supervisors, leaders or trainers! 
Technical
These sessions may include anything and everything NG911! 
We're proud to announce the session topics for our Spring Conference. View the most up to date information by visiting our free mobile application!
The Conference application is now ready to go! Use this FREE application to keep up to date on session topics, locations, presenters, sponsors and more! Scan the QR code above, or in your phone's browser visit https://mpscc.glideapp.io/ to access the mobile application! This application is what will be utilized to sign in to each session and provide valuable feedback on how that session went! Don't hesitate! Access it today!