Below are the tentative sessions for the Spring Conference. As we get closer, more information, such as session descriptions, times and locations will be released.
Sunday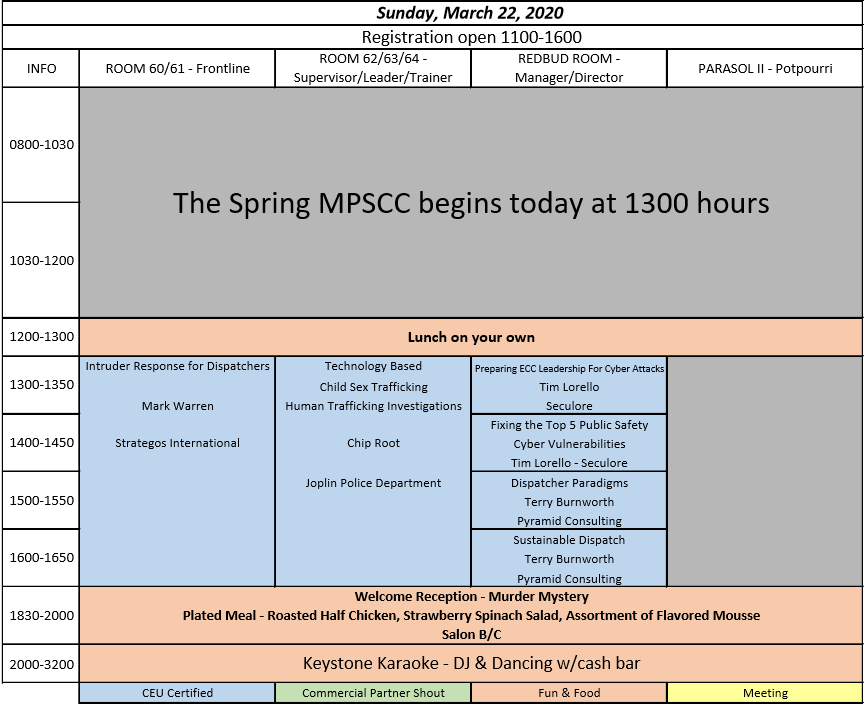 Monday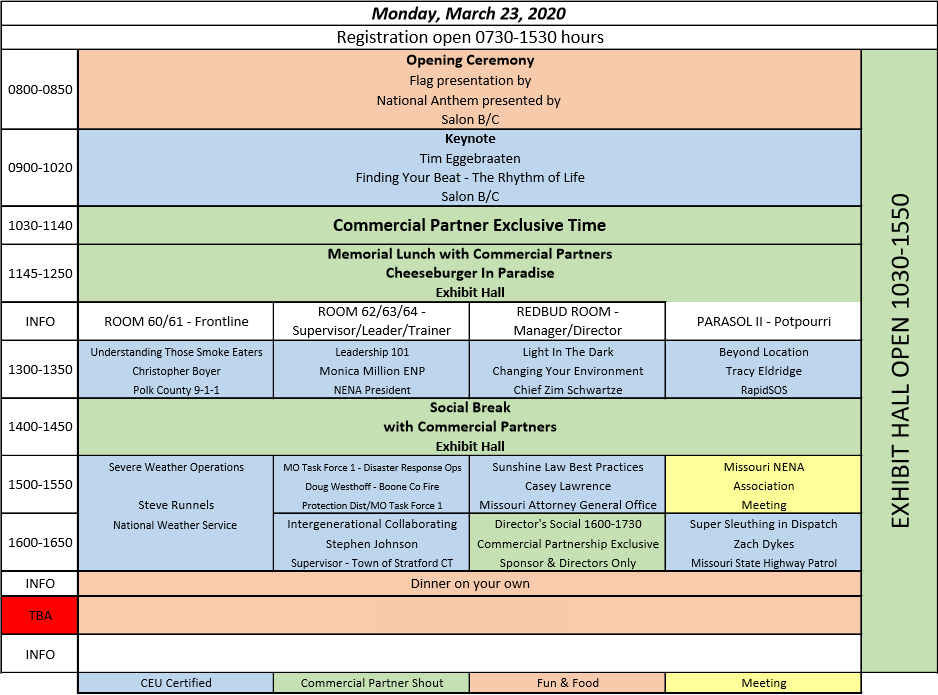 Tuesday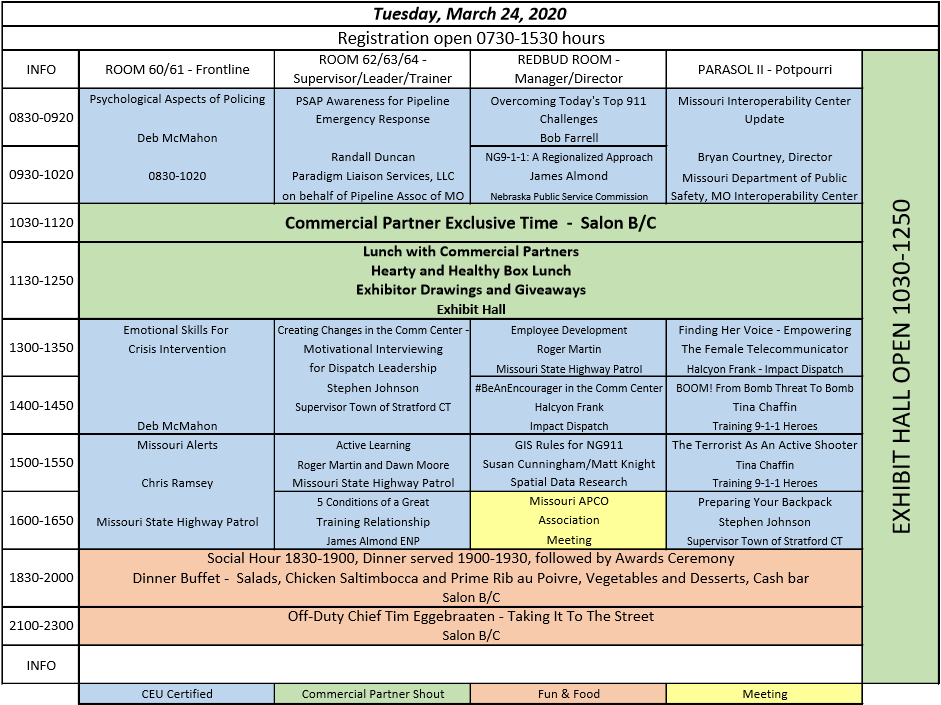 Wednesday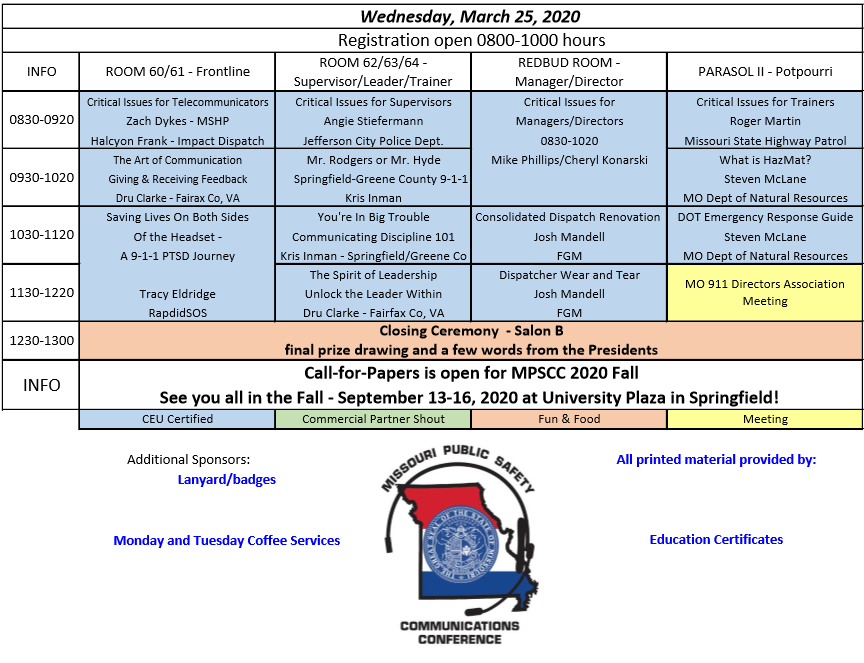 Click the session name to learn more about each of the sessions.
Preparing ECC Leadership for Cyber Attacks
Intruder Response for Dispatchers
Technology Based Child Sex Trafficking/Human Trafficking Investigations
Fixing the Top 5 Public Safety Cyber Vulnerabilities
Dispatcher Paradigms: The Next Generation Public Safety Dispatcher Conditions
Sustainable Dispatch: PSAP Facility Design & Engineering
Understanding Those Smoke Eaters
Beyond Location: Data-Driven Emergency Response
Intergenerational Collaboration in the Communications Center
Light in the Dark – Changing Your Environment
Missouri Task Force 1: Disaster Response Operations
Application of Missouri Sunshine Law for Law Enforcement Records
Severe Weather Operations – The Critical Role Communicators Play In Establishing a Weather Ready Nation
Super Sleuthing in Dispatch
BOOM! From Bomb to Bomb Threat
Critical Issues for Trainers
Overcoming Today's Top 911 Challenges
Missouri Interoperability Center Update
PSAP Awareness for Pipeline Emergency Response
NG9-1-1: A Regionalized Approach
What's In Your Training Budget?
Finding Her Voice: Empowering the Female Telecommunicator
Creating Changes in the Communications Center: Motivational Interviewing for Dispatch Leadership
Emotional Skills for Crisis Intervention
#BeAnEncourager in the Comm Center
The Terrorist as an Active Shooter
Preparing Your Backpack: Emotional Survival for the 911 Professional
The Five Conditions of a Great Training Relationship
Critical Issues For Telecommunicators
Critical Issues for Supervisors
Critical Issues for Managers and Directors
Haz-Mat, what is a Haz-Mat?
The Art of Communication: Giving and Receiving Feedback
No event found!